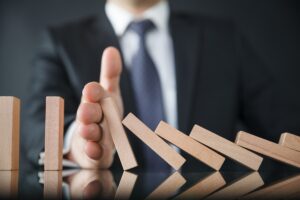 Having the right sort of finance in place is vital.
Your finance arrangement may have been suitable when you first started out but it may no longer be appropriate for your business today. There could be a different source of funding available now which would give you better value for money and a better structure.
We can help you to decide on the right type of finance and put together a package of information so you know where to apply for new funding.
In helping your business out of financial difficulty, our main aims are to:
Reduce the costs of your funding
Improve your profitability
Enhance your cash flow
You may be struggling with the interest payments on your loan or be worried that you will become personally responsible for the business' debt if you have signed a personal guarantee. Or the factor who originally financed your loan may not want to take on the business in its new guise. In such a case, we can recommend alternative companies who may be willing to roll over the old debt into the new loan.
Whatever your situation, we will take the time to understand your business so that we can recommend whether refinancing would be appropriate and if so put you in contact with a suitable provider.
Given our experience in this field, we have built up relationships with a number of different lenders we can recommend. Even if you have previously been refused finance by a bank, it is likely we will be able to suggest a company who can provide you with the cash flow injection you need.
Our role is to direct you in the way of the right type of funding for your circumstances so that you can turn your business around.
If you would like a confidential discussion about financing arrangements, contact our experienced team or call us on  0161 474 0920.