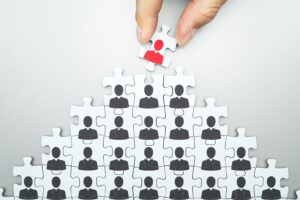 If your company is heading for liquidation due to insolvency, you will be facing all sorts of financial obligations.
One of those responsibilities will be to your employees, who in many cases will be entitled to a redundancy payment.
What you may not have realised, however, is that as a director of a limited company you too could be eligible for redundancy. If you are classed as an employee of the business, we can make a claim to the government's Insolvency Service on your behalf.
With the average settlement being worth £9000, this could help to pay for the actual cost of liquidating the business. You may even be left in credit.
Would you qualify?
We will give you an independent assessment as to whether you meet the criteria. To be eligible, you would need to:
be a director of a limited company
have been trading for over two years
be closing the business due to cash flow struggles, creditor pressure or debts owed to HMRC.
You would be classed as an employee if you had been working under a contract of employment for at least two years and worked a minimum of 16 hours per week. You would also need to be owed money by the company in terms of the money you invested originally or in PAYE arrears.
You may also be able to claim for other statutory entitlements such as backdated notice pay and holiday pay.
The value of any claim is based on your age, the length of service and your salary.
How can we help?
To be entitled to director redundancy payments, you need to have instructed a licenced Insolvency Practitioner and be putting the company into liquidation rather than just closing it or striking it off.
If we think you have a valid claim, we will help you see what you are entitled to and provide you with an estimate of the value before starting the application.
It is worth noting that the application process is complex. Just one mistake on the form can invalidate the whole claim but we have years of experience in these cases and a high success rate.
We will support you throughout the entire process through to approval.
For a free and confidential discussion to explore if you would be entitled to director redundancy, contact us on:
0161 474 0920 or info@dmcrecovery.co.uk