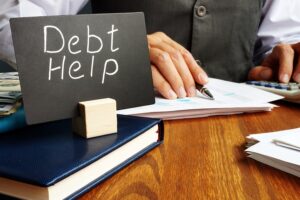 An individual voluntary arrangement or IVA is a formal and legally-binding agreement. It commits you to repaying a fixed amount over a set time period, usually five years, in monthly instalments. However, if you do not have the funds for a monthly payment it may be possible to settle the arrangement with a lump sum e.g. from a pension release or asset sale. The IVA must be arranged by a licensed Insolvency Practitioner.
We have helped a wide range of self-employed professionals and directors in this way as it can prove a popular alternative to bankruptcy.
The structured plan must include all your creditors and the amount payable is calculated according to your particular circumstances. For an IVA to be a good option, it is likely to be less than the full debt. Creditors will include all your business liabilities and any other personal debts including credit card debt or bank loans. Personal guarantees can also be included in the debt.
We will deal with all your creditors on your behalf. Once the IVA is in place, they must comply with it and cannot chase you for the debt. .
An IVA can be an appropriate course of action if you:
are self employed
have a house or other assets you want to protect
owe more than £10,000 (to make the cost of the IVA worthwhile)
want to avoid bankruptcy to protect your professional status or to allow you to remain a director
You do need to have enough spare income each month or a lump sum at your disposal from which to pay your creditors.
The IVA offers a degree of flexibility. As your insolvency practitioner, we can negotiate to keep certain assets, such as your car or other personal possessions, outside of the agreement. In contrast with bankruptcy, you get to keep your bank account and it may be possible to continue to run your business, if it is viable.
Above alI, an IVA draws a line under your debts and gives you the freedom to move on.
There are certain professions such as financial services and the law where you cannot keep your job if you have an IVA so that is another consideration.
We have a wealth of experience in assessing a person's situation and making the right recommendation.
If you would like to discuss the pros and cons of an IVA for you, contact our team or call us on 0161 474 0920